Your
passion. Build your future!
Thank you for joining this years LMDC International Edition! An evening filled with inspiring speakers, workshops and ended with the launch of some revolutionary new features. We hope you had a wonderful time and are inspired to build your own future!
You are in control
Together we've made Luscii programs for over 70 conditions and care paths already. From pregnancy to vulnerable elders. From diabetes to kidney transplant. From oncology to orthopedics. Your creativity, ideas and passion is what drives us. That's why we decided to introduce the Luscii Builder. As of now, every healthcare professional will be able to develop Luscii programs without us. You do not need any technical knowledge, nor coding competences. We've created the Certified Medical Developer Program to give you everything you need to start.
It's probably clear now that we at Luscii believe in sharing knowledge and designing our future healthcare together. That's why you can share your program in the Luscii Library. This way, you can multiply the impact of your program. And that's not all. We decided to give back 70% of the profits to the healthcare sector through the Luscii Purpose Fund.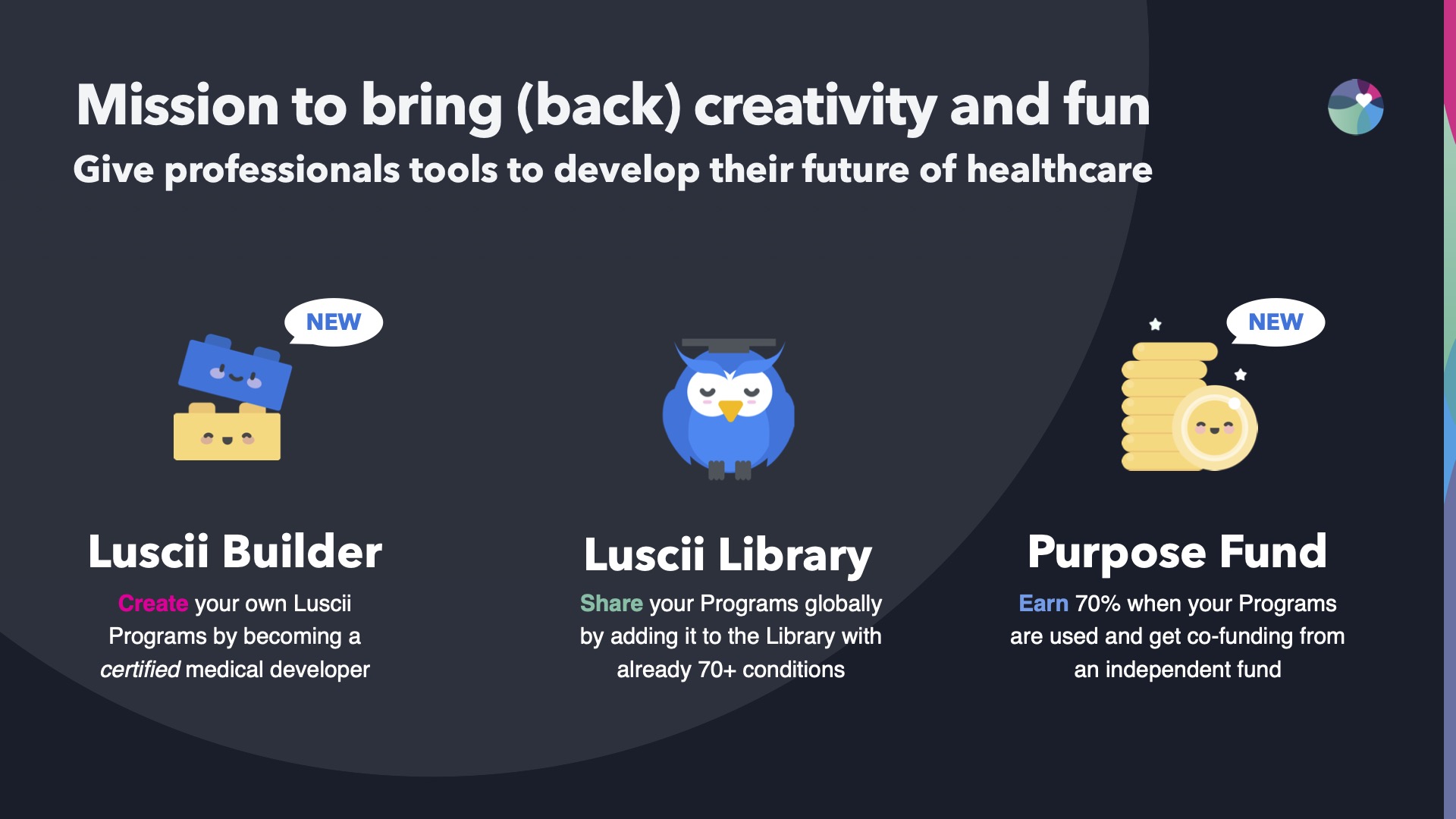 Videos LMDC22 speakers
Missed something? Here you'll find links to the recordings of the keynote speakers
Lisanne Lankhaar - van der Knaap RN (Oncology and hematology nurse)
Tara Donnelly (NHS England)
dr. Martijn van den Hoogen MD (Internist-nephrologist)
prof. dr. Daan Dohmen (Luscii)
dr. Carla Plymen MD (Cardiologist)