How does it work?
Heart rate, temperature, saturation and typical COVID-19 complaints are monitored daily.
What is the aim of the program?
Prevents unnecessary outpatient clinic visits.
Improves patient experience because the sense of security and less hospital visits.
Mireille Bekker
Professor Obstetrics
Target audience
Pregnant women with increased risk for severe course of COVID-19 infection.
Status
Live and research ongoing
Designed by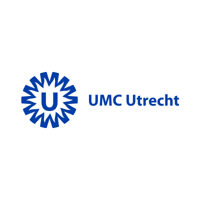 Publications
1. Josephus F.M. van den Heuvel, Shariva S. Kariman, Wouter W. van Solinge, Arie Franx, A. Titia Lely, Mireille N. Bekker.SAFE@HOME – Feasibility study of a telemonitoring platform combining blood pressure and preeclampsia symptoms in pregnancy care. (2019, 5 juli). EJOG. Read this publication here
2.Josephus F.M.van den Heuvel, A. Titia Lely, Jolijn J., Huisman, Jaap C.A. Trappenburg, Arie Franx, Mireille N. Bekker. SAFE@HOME: Digital health platform facilitating a new care path for women at increased risk of preeclampsia – A case-control study. (2020, oktober). Science Direct. Read this publication here.
Hospitals using the program