Start remote monitoring with one simple click
How great would it be to benefit from your peers' experience with Luscii? Now you can. The Luscii Library is the place where healthcare professionals share their self-made home monitoring programmes. So no need for anyone to reinvent the wheel. Have a quick look to see if your condition is already available!
Featured programs
A selection of programmes from hospitals that have recently featured in the news.
Onco-Connect


Cancer support
Influenza discharge


Early discharge
Safe@home


High-risk pregnancy
Inspiration for every situation: Journey and Monitoring

The Luscii platform helps patients to get control over their own health, whilst staying connected with their care team. Luscii is available for both:
JOURNEY: help patients get control over their own health by providing timely information and insights in their patient journey.
MONITORING: stay connected as a care team though measurements, alerts and (automatically) messages or video calling.
New: Palpitations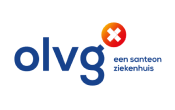 Patients with palpitations are difficult to monitor. Everything seems fine at the outpatient clinic but, just a week later, they end up in hospital. Annoying for the patient, and for you too as a care provider. Dr Robert Riezebos' (OLVG) Palpitations Programme aims to combat the problem.
Dr. Riezebos discussed the subject on the 28th of March in a Zoom-in with 50 participating care providers. Watch the recording (in Dutch) here.
We reward your creativity and knowledge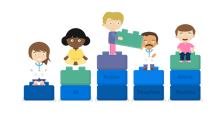 The healthcare professionals who share their experience of using Luscii are known as Medical Developers. They are literally the developers of the healthcare of tomorrow. They can decide whether to share their Programs as FREE or PREMIUM. For PREMIUM, you pay a small surcharge compared to the Luscii licence. We then pay 70% to the Medical Developer's organisation as compensation for their knowledge and time. Now healthcare money flows back to healthcare.
New: Ortho-Mobi

The post-surgery module Ortho-Mobi guides your patients throughout the patient journey. As care professional, you can keep an eye on the recovery of your patients. This means you can easily relief if needed. This Luscii program includes protocols for pre-op preparations, post-op monitoring and rehabilitation coaching for patients.
More about the program in the
Luscii Library
or watch the recording of the Zoom-in where Robert Jan explains the value of this program to other care providers.
Leading Medical Developers


Creating Journey and Monitoring Programs on the Luscii platform is easy. Under the guidance of a Luscii doctor, a new programme can be ready in just a few weeks. Programs in development can be recognized by the Luscii Lab badge. Special programs, assessed by our
Medical Board on extra criteria get the Luscii Specials badge.
Worldwide available.
Dr. M. Vermeulen


Pregnant & Diabetes
Dr. R. Riezebos


Palpitations
Dr. I Verberk


Acute Hypertensie
Luscii Library
Browse and try it yourself
In the Luscii Library, home monitoring programmes are available for more than 40 conditions and care paths. From programs for early discharge (virtual wards), chronic and episodic care to self-care and primary care.
As a Medical Developer, have you developed a Luscii program and do you want to showcase it in the Luscii Library?
Send in your submission!